Sayanim - Bristol (UK)'s Zionist Disrupters
The concept of Sayanim was started by Meir Amit. They are recruited by Mossad katsas or field agents to provide logistical support for Mossad operations. Sayanim are often non-Israeli citizens but have full loyalty to the state of Israel and can be a dual nationals. The usage of Sayanim allows the Mossad to operate with a slim budget yet conduct vast operations worldwide. The support that Sayanim provide is generally unpaid.
During the 2020 lockdowns various people have been protesting in Bristol: Stand Up X, Save Our Rights and Piers Corbyn's Stop New Normal.
Aug20 - Piers Corbyn holds anti-lockdown protest in Bristol city centre
Jeremy Corbyn's brother was seen rallying against coronavirus measures and referencing 5G conspiracy theories
By Alexander Brock Robin Murray 09 AUG 2020
https://www.bristolpost.co.uk/news/bristol-news/piers-corbyn-holds-anti-lockdown-4409741
Sayanim 3 and 4
Piers Corbyn addressed a small crowd in Bristol city centre this afternoon in protest against lockdown measures and a coronavirus vaccination. The brother of ex-Labour Party leader Jeremy Corbyn was seen near the Cascade Steps earlier today (Sunday, August 9) telling a group of onlookers: 'No Covid trax or vax saves lives." He also referred to 5G conspiracy theories during the rally while a handful of supporters held signs which read 'We Do Not Consent', 'Masks Are Muzzles', and 'Stop Nazification Of UK'. A Bristol Live reporter, who was at the scene, said the 'vast majority' of onlookers were treating the rally with disdain and added they were a few heated discussions. He said: "I was just cycling through town when I stumbled across a demonstration. "I stopped to see what it was about and realised it was Piers Corbyn, Jeremy's brother, leading an anti-lockdown protest. "Some people seemed to be on board with his message, including those waving around signs showing their disapproval of the lockdown and mask wearing, but the vast majority were laughing at what he was saying. "There were also a few heated discussions between those who think we should be wearing masks and those who don't." The 73-year-old was reportedly the "ringleader" of a previous rally against coronavirus measures in Glastonbury earlier this year. As Somerset Live reports, he was heard making unsubstantiated claims that the government is trying to start a 'new world order' through lockdown, telling his supporters at the time: "Itís preparing us to be controlled." A video uploaded to YouTube of one of the rallies shows Piers saying: "We know there is no pandemic. "We all know the lockdown has failed us. It has caused misery. "We know there is no pandemic...We'll have more deaths from loneliness, suicide and people being kept out of hospital."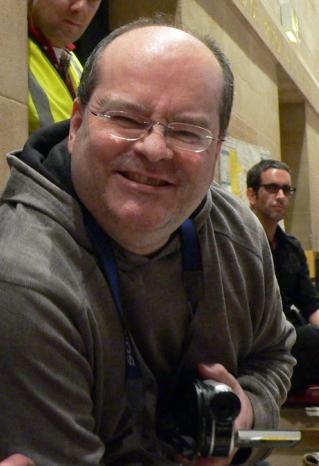 Sayanim believe themselves to be diaspora Jews (some are, some are not) who provide assistance to the Israeli secret service, the Mossad by protecting the interests of the Israeli state.
Beginning in 2008 pro-Zionist disrupters began attending meetings organised by Bristol Stop The War and Bristol's Palestine Solidarity Campaign. These individuals interrupt the business, falsely accusing participants and journalists covering these events of being neo-Nazis and of supporting the Holocaust against the Jews in the 1930s and 1940s.
Bristol Sayanim 1
Whilst Stop The War and Palestine Solidarity Campaign are not pro-Zionist organisations they welcome orderly participation in their meetings by people of all persuasions. However the aim of these 'Sayanim' or Zionist disrupters is not to contribute to the discussion but to stop the smooth running of the meetings by shouting and taking the floor. They make no attempt to go through the chair, making it impossible for other speakers to be heard.
The business of these meetings can then no longer proceed and the intervention of security, police or similar measures are necessary before the meeting can resume.
Meetings disrupted
Anti-Lockdown protest by Stop New Normal, Piers Corbyn
1pm at The Fountains, Bristol City Centre
Bristol Sayanim 3 and 4 - Saturday 8th August 2020
Launch of the Bristol-Gaza-Link Association
Beginning at 6pm at The Council House, College Green, Bristol, BS1 5TR.
Bristol Sionim 1 - Monday 28th September 2009
Protest against the closing of Palestine aid charity InterPal's account by Lloyds Bank
Beginning at 2.30pm, Lloyds bank, Corn Street, Bristol, BS1 1HQ.
Bristol Sionim 2 - Friday 16th January 2009
Speech by Ibrahim Mousawi, Editor Al Intiqad, Hezbollah's newspaper
Beginning at 7.30pm at The Council House, College Green, Bristol, BS1 5TR.
Bristol Sionim 1 - Friday 29th February 2008
Bristol Sayanim 2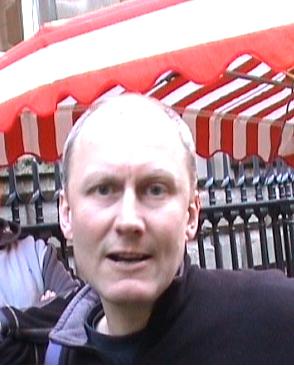 Links
Wikipedia on the term Sayanim
http://en.wikipedia.org/wiki/Sayanim
Mossad local assistants or sayanim operating in western countries
http://www.the7thfire.com/new_world_order/zionism/mossad_local_assistants_or_sayanim.htm
Bristol Palestine Solidarity Campaign
http://uk.groups.yahoo.com/group/Bristol-PSC/
Bristol Stop The War Coalition
http://www.bristolstopwar.co.uk/
International Jewish Anti-Zionist Network
http://www.ijsn.net
International Jewish Solidarity Network (video)
http://video.google.com/videoplay?docid=2676028300410605968
Lloyds/InterPal Gaza demonstration, Lloyds Bank, Corn Street, Bristol
http://video.google.com/videoplay?docid=3657676936947717289
Lloyds TSB in Bristol closed by protesters
http://suspectpaki.com/2009/01/17/lloyds-tsb-in-bristol-closed-by-protesters/
Israeli Apartheid Week beats back attacks on free speech
http://www.caiaweb.org/node/1295
Related: Pro-Zionist posts by 'anonymous' Bristol Blogger Roy Norris
Roy works for Bristol City Council in the St Nicholas' Market office
Meet big brave Rees, hero of "the resistance"
Bristol Blogger post, March 2008 "Herr Kommandant John Rees. Speaking alongside the right wing Islamist fanatic Ibrahim Mousawi at Friday's Reichsmeeting of Bristol's Stop the War Coalition was none other than John Rees. This nasty little goatee-bearded mini-Fuhrer is actually a west country boy from Chippenham, where – in a town that returns BNP councillors – he still probably manages to be the place's most high-profile and notorious exponent of far right wing racist violence ever."
http://thebristolblogger.wordpress.com/2008/03/02/meet-big-brave-rees-the-man-from-the-resistance/
Fellow travelling with Stop the War.
Bristol Blogger post February 2008
http://thebristolblogger.wordpress.com/2008/02/23/fellow-travelling-with-stop-the-war/
Zionist Watch!
Bristol Blogger post, January 2009
http://thebristolblogger.wordpress.com/2009/01/17/zionist-watch-2/
Jew Watch!
Bristol Blogger post, January 2009
http://thebristolblogger.wordpress.com/2009/01/30/jew-watch/